Sat, 2. July 2022

19:30

Innsbruck, Imperial Palace
27 th Innsbruck Promenade Concerts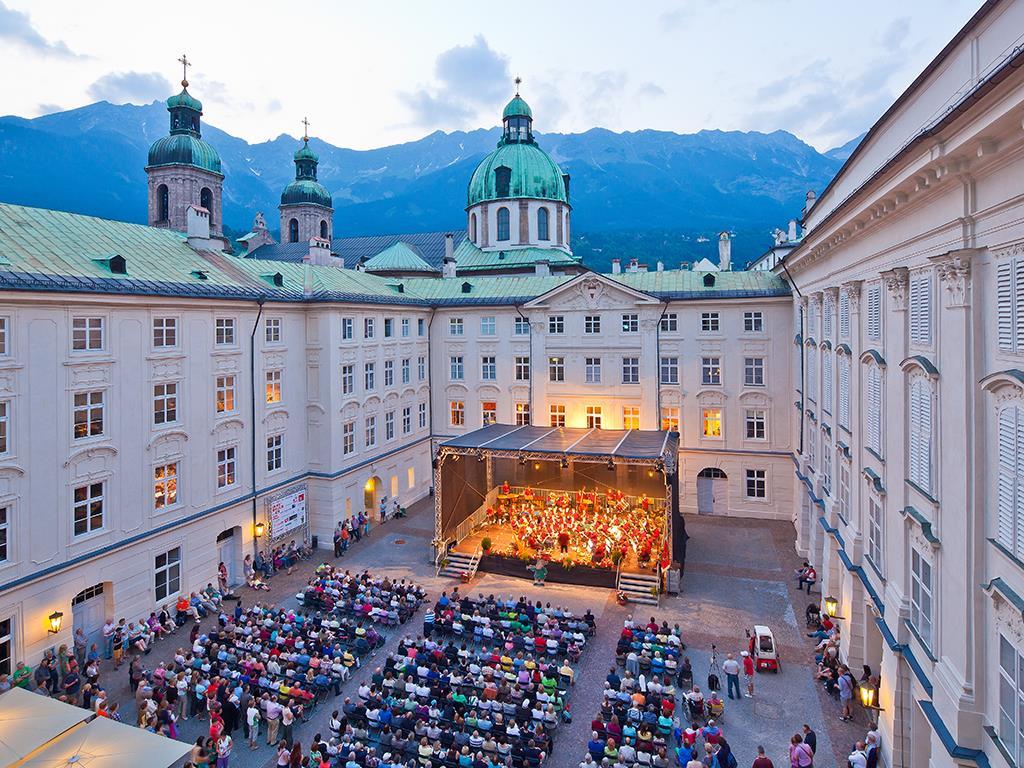 The Innsbruck Promenade Concerts 2022 will take place from 03 July to 31 July 2022, beginning daily at 19:30 and ending at approximately 21:30. In addition, matinées will be held on four Sundays from 10:30 am to 12:00 noon.
The concerts as part of the Innsbruck Promenade Concerts take place in the inner courtyard of the Imperial Hofburg in Innsbruck. The unmistakable atmosphere of the former imperial representative building contributes significantly to the popularity of the concert series and has been the venue for the festival since 2001.
More infotmstion you find here.