Afro Meeting No. 28 - 2023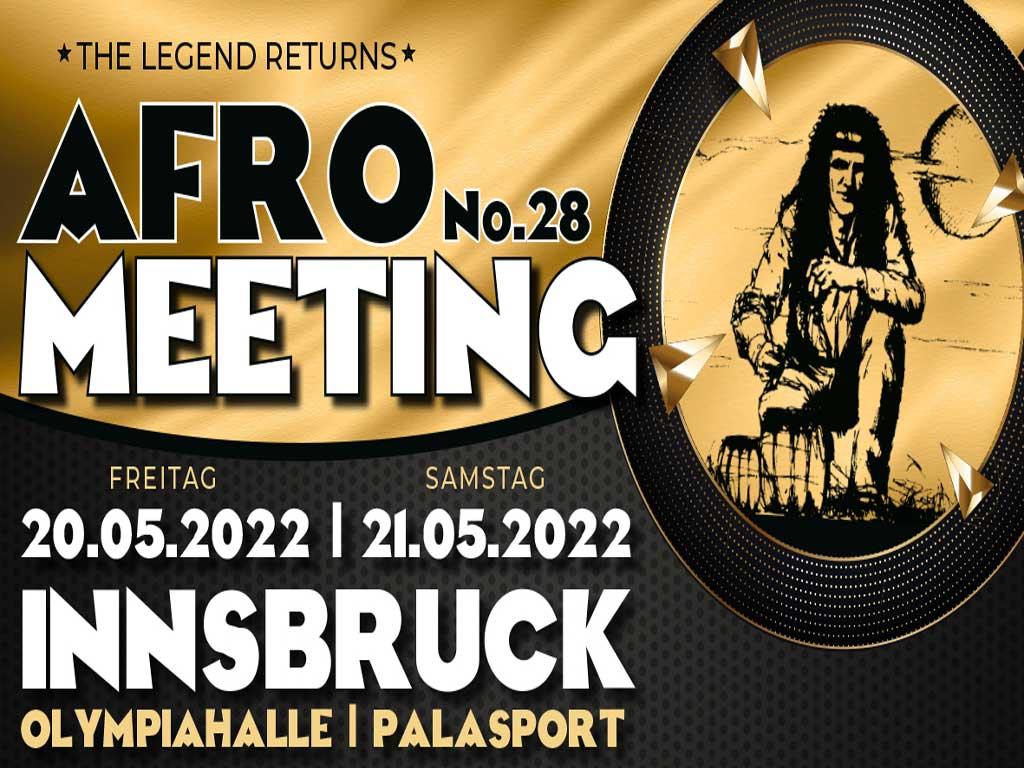 In 2020 World Music Production has decided to revive the legendary Afro Meeting in the Olympic Hall.

The Afro Meeting is known far beyond the Austrian borders and so again many visitors from Italy, Germany and Austria are expected!
All famous Deejays of the Afro Cosmic scene like Stefan Egger, Corrado, Yano, Bogi, Makah, Kent and many more will be present.

Booking address, Contact & Information
Topics