Sat, 1. October 2022

11:00

Innsbruck, skate hall
Best Foot Forward Europe Finals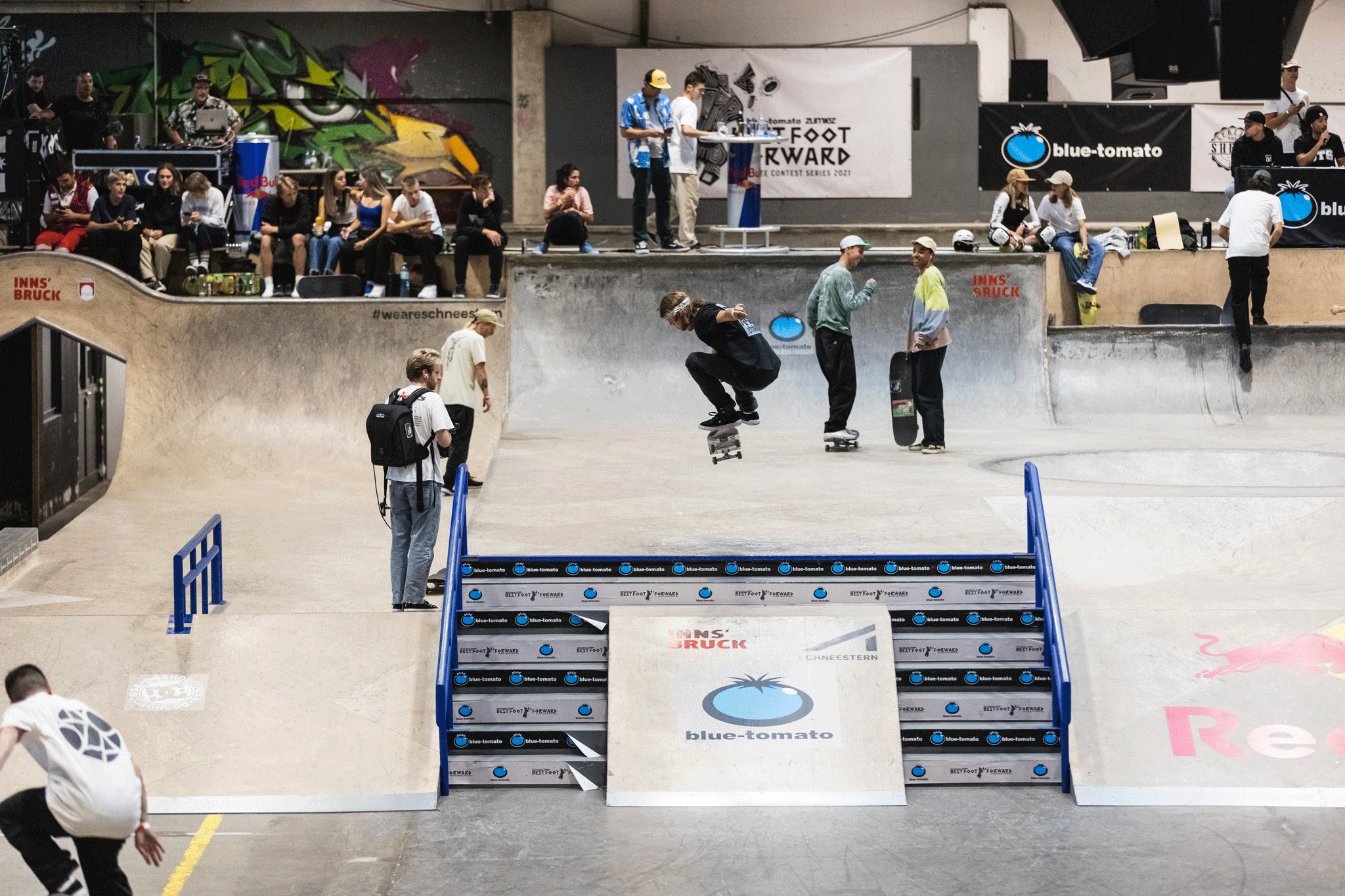 After 11 tour stops in 7 countries, the Best Foot Forward Tour 2022 goes into the last round. With more than 40 riders from 13 nations, the grand finale on October 1 in the skate hall Innsbruck will be a real sensation.
For the winners (Top 3 Men and Top Woman) of the final it will go to Florida in autumn 2022 to the legendary Tampa AM Contest to prove their skills on the next level. After the contest the winners will go on a photo and film tour through Florida.
On Saturday, there will be a big LED wall at the front of the skate hall, where the action in the hall will be broadcasted live, as well as a brand village with various activities, such as a grip tape or creative workshop. In addition, the skateboard club Innsbruck offers skateboarding courses. The Brandvillage is open for young & old, with free admission.
For food & drink is provided.
There are no upcoming dates
Booking address, Contact & Information
Topics