Mon, 21. February 2022

06:00

Innsbruck Central Station
Brenner Base Tunnel Tunnel boring machines - giants in the mountain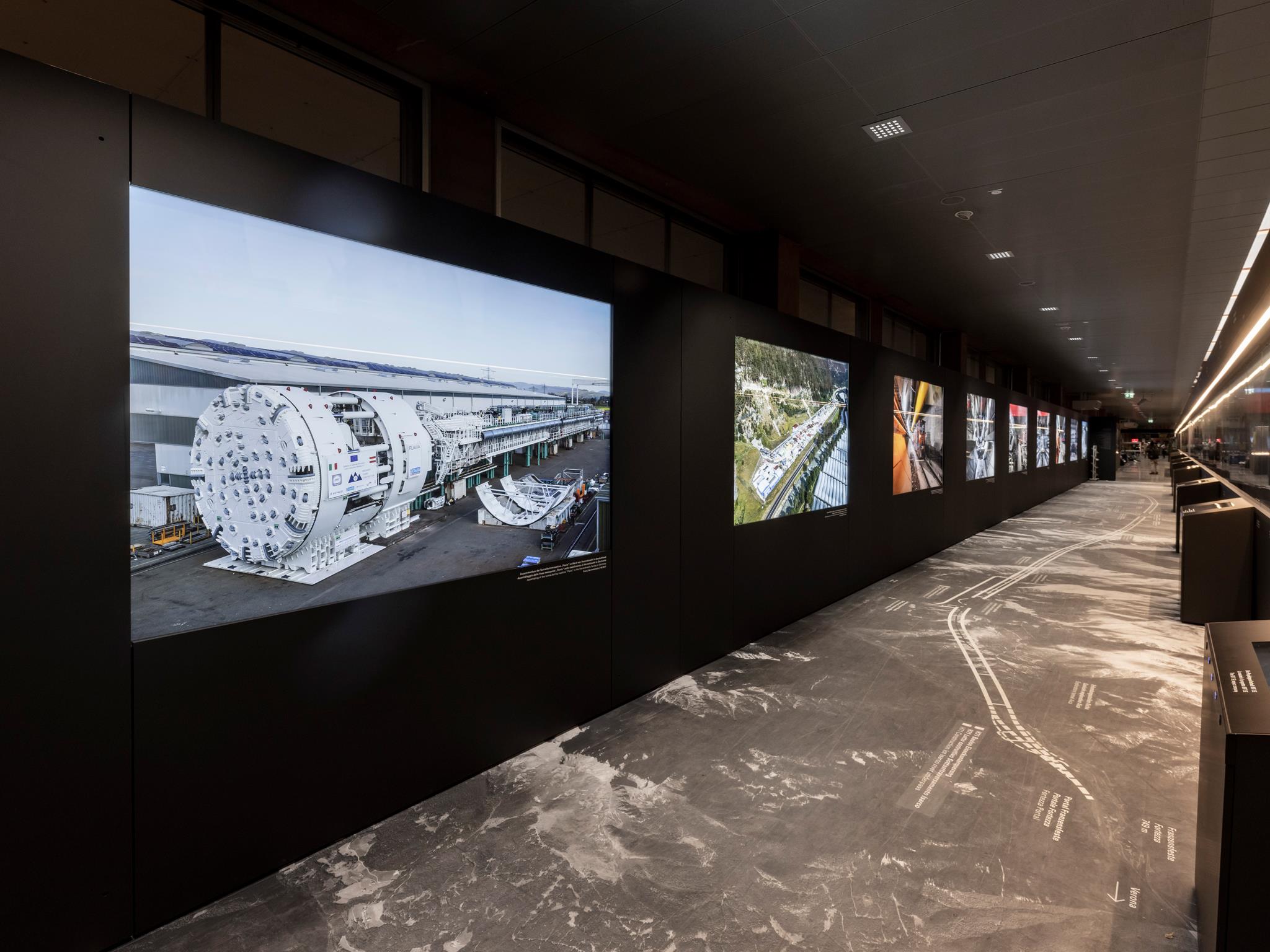 Since last summer 2021, the construction work on the Brenner Base Tunnel project has been impressively displayed in large-scale images. The exhibition area is located on the southern half of the gallery at Innsbruck's main train station. Every three to four months, a new thematic focus is presented. Now the time has come again: This time, visitors can get a picture of the impressive driving tools that are used to excavate the tunnel tubes of the BBT by machine, starting from the South Tyrolean construction site Mauls in the direction of the Brenner Pass
Tunnel boring machines - giants in the mountain
From now on, the South Tyrolean construction lot "Mauls" will be presented with its two tunnel boring machines (TBM). Every day between 6 a.m. and 10 p.m., visitors, passers-by and travelers can find out about the impressive construction work deep in the mountain at the station
There, two TBMs, each with a length of 300 m and the sounding names "Flavia" and "Virginia", are excavating the main tunnels to the north. Until recently, there were even three TBMs in operation here, because the third tube of the tunnel system - the exploratory tunnel - was also excavated by machine. This heading, generated by the TBM "Serena", already arrived at the Brenner Pass in November of the previous year
So far, the focus has been on the two construction lots "Sillschlucht" and "Eisackunterquerung". The visit is free of charge.

Booking address, Contact & Information
Topics