Tue, 4. October 2022

14:00 - 18:00

Galerie Mathias Mayr
STAY TUNED - SUMMER GROUPSHOW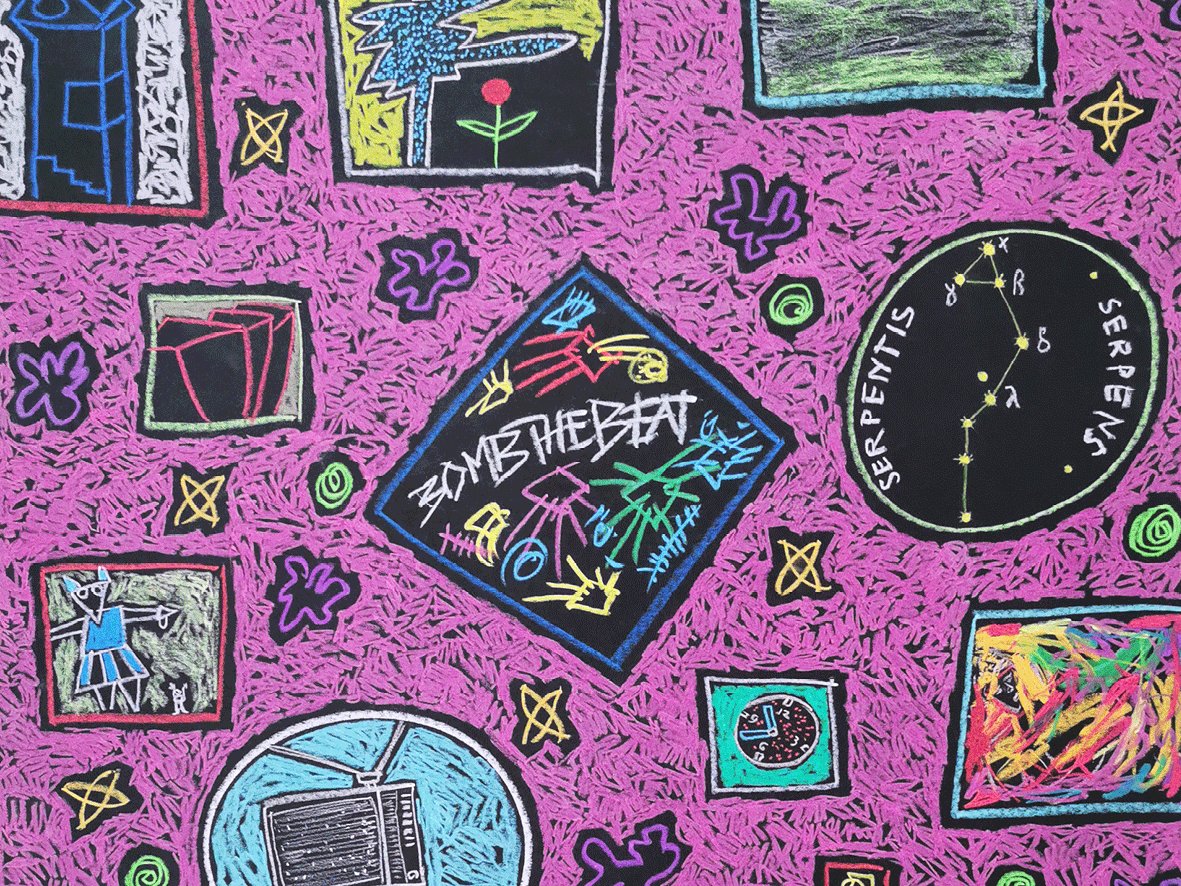 EGONE . remastered - Egon Scoz (1951-2002) For an entire generation of Innsbruckers, the work of egone (Egon Scoz) represent a rediscovery of figures, forms and emblematic symbolism. From the mid-1980s until his early death in 2002, Egon Scoz was omnipresent in Innsbruck: posters, postcards, the famous streetcar, exhibitions, various cultural programs. The name 'egone' was a household name, as a designer and well-known figure of a wide part of the cultural city life.
egone was a manic designer, from a creative-programmatic urge to create he developed his unmistakable artistic signature of high intellectual quality in a tireless process. The artistic work of Egon Scoz, however, also demands perseverance and decisions from the viewer, in any case more than the quick grasping of striking messages. Profundity, melancholy, humor and joy of life form invisible second levels in the seemingly spontaneously drawn leaves. The delicate lines of the oil pastels are in fragile balance with the strong coloring on a mostly black background, suggesting an unceasing search for truth and emotional restlessness on the part of the artist.
egone's self-image as a 'pop artist', his positioning of a subcultural pop poetry in the visual arts, and a magnificent iconographic imagery make Egon Scoz one of the most independent artist personalities of the Tyrolean cultural landscape.
EGONE (Egon Scoz) Innsbruck 1951-2002
1985 Member of the Tyrolean Artists' Association
1994 1st prize of the city of Innsbruck for painting n
umerous exhibitions in Austria and abroad
Commercial graphics and posters, various works in public space
A catalog will be published for the exhibition. Opening of the exhibition on Friday, 09.09.2022 at 19:00.
Venue
Galerie Mathias Mayr [M1]/[M2]
Topics