Sun, 28. November 2021

16:00

Leo Stage
Floriane Frog goes on a journey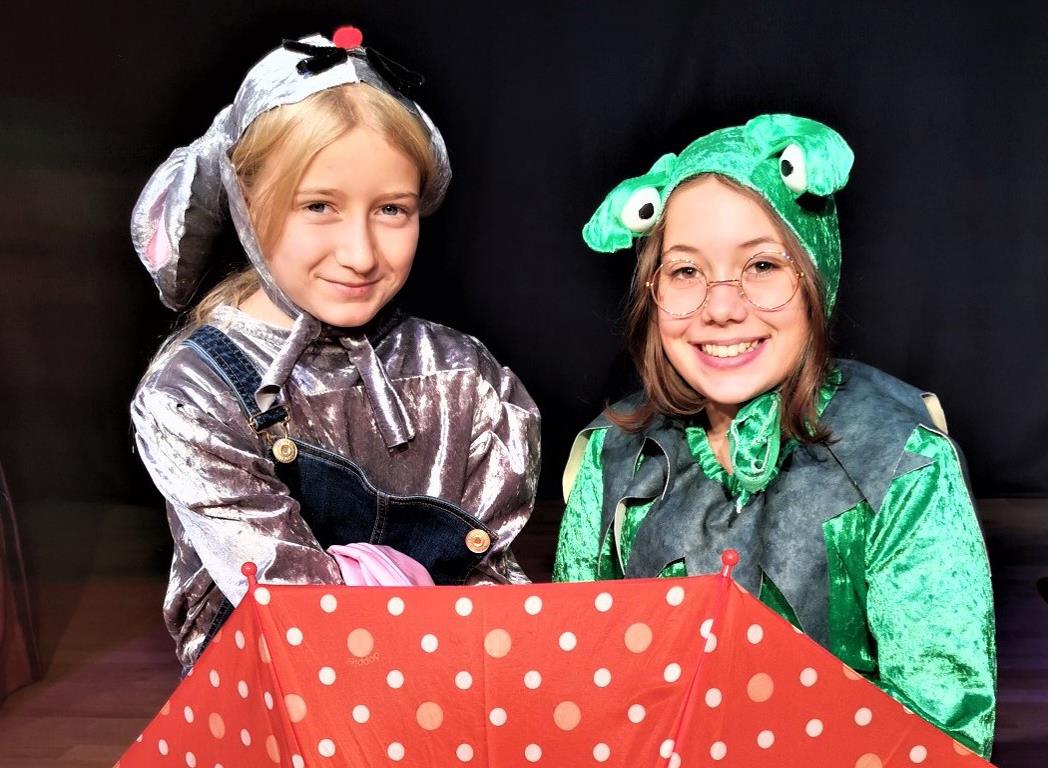 Floriane Frosch is a little frog girl. But she's no ordinary frog girl. She has golden glasses on her nose and wears a red and white spotted skirt. One day she decides to leave her home on the big lily pad to go on an adventure trip. Look forward to her adventures with Theo Owl, Emil and Esther Earth Toad, the short-sighted stork Leo Longlegs and many other animals she meets on her journey.
Ticket price: € 6,00 per personTicket reservations
under:www.leobuehne.at orleobuehne@gmx.at or 0664/ 9351212, ticket reservation already possibleDuration
: approx. 1 hour to 1 hour 15
minutesSuitable for children starting from 3 yearsEvent
takes place under adherence to the valid Covid-19-regulations (prompt info on homepage www.leobuehne.at) - necessary proofs to the meeting bring along.