Fri, 11. March 2022

20:00

Brux/ Free Theater Innsbruck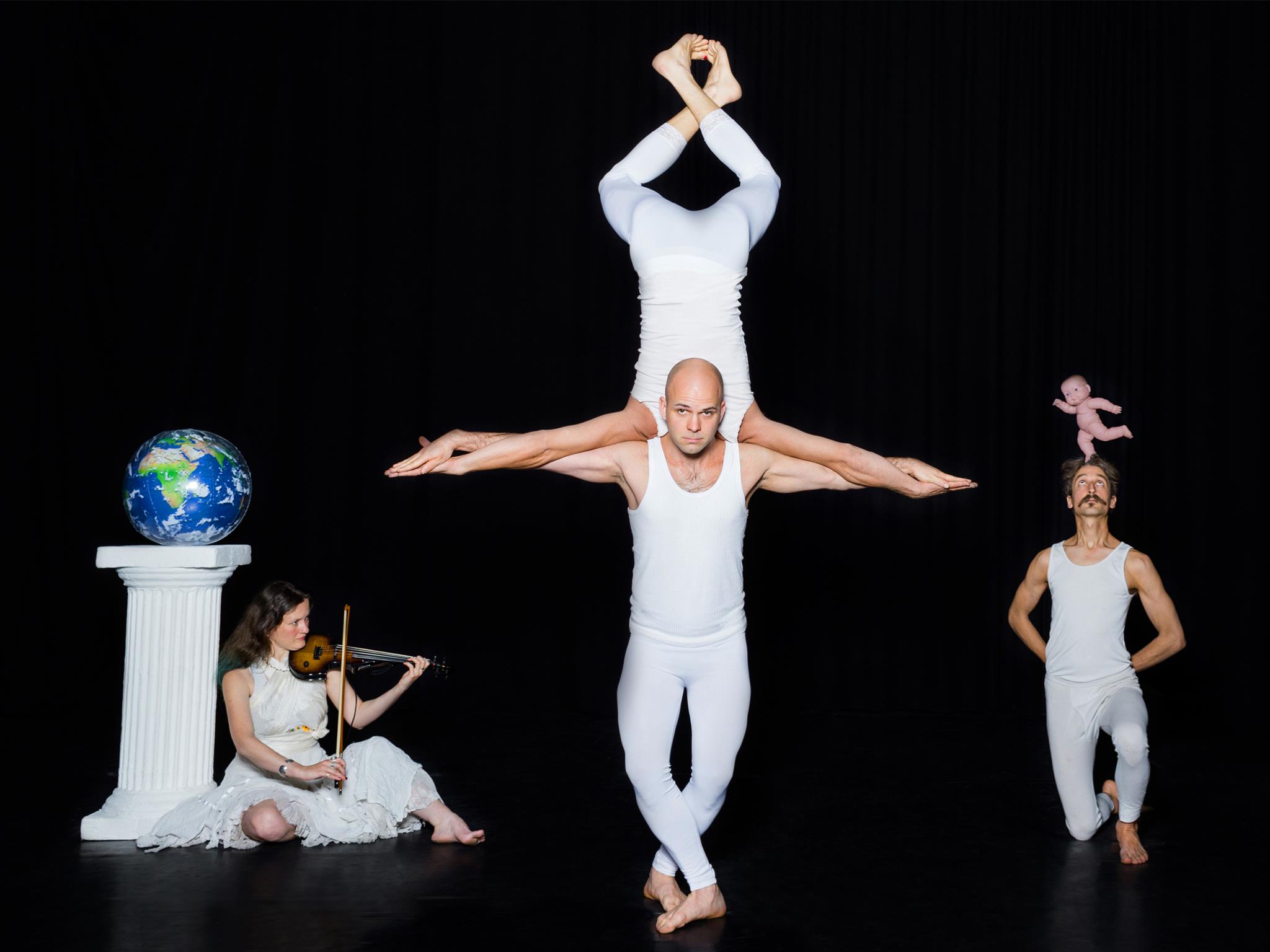 After the great success of "Picnic for One" the Dada Circus brings with "Genesis" already the third surreal circus theater piece on stage. To the varied soundscape of specially composed music, acrobatics, juggling, puppetry, dance, pantomime, clowning and magic merge into a circus Gesamtkunstwerk; somewhere between slapstick and poetry.
Three higher beings with one goal:
to create life in order to perpetuate themselves. The aberwitzige basis for a bizarre and clowneskes undertaking is laid. They stumble inexorably from one failure to the next and find their own role in the process. But if the world shapes them, and not they the world - what distinguishes them from humans and their destructive struggle for control? Giving life and taking life are two sides of the same omnipotence fantasy. After pride comes the fall, as is well known, but what comes after that?

There are no upcoming dates
Venue
Brux Freies Theater Innsbruck
Booking address
Brux Freies Theater Innsbruck
Topics