Fri, 29. April 2022

14:00

at the Wiesele St. Nicholas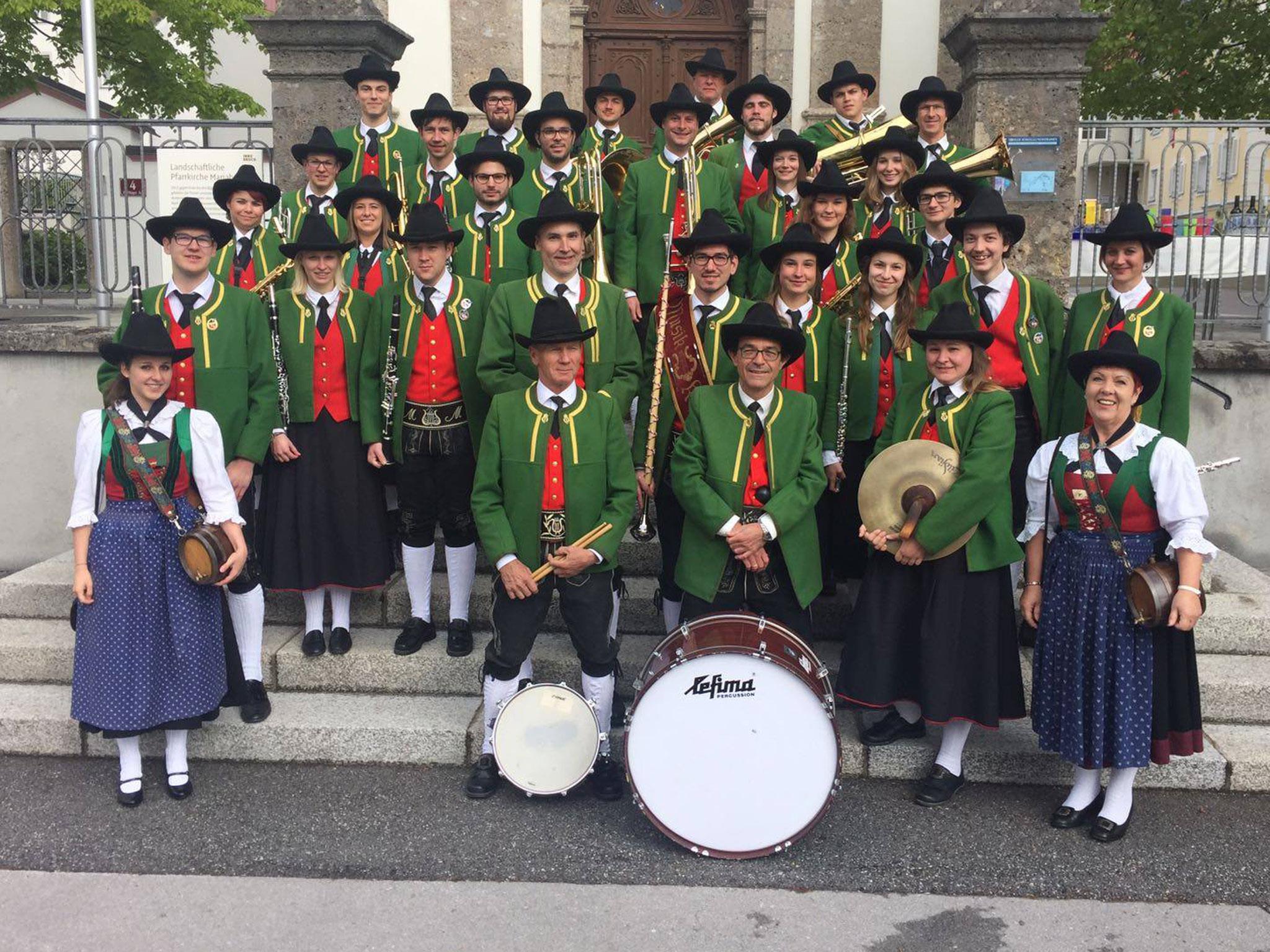 100th Anniversary Mayfest in Anpruggen
The Stadtmusikkapelle Innsbruck Mariahilf/St. Nikolaus is 100 years old and celebrates this round birthday with a three-day Mayfest. Between Friday 29.04. and Sunday 01.05. so much is offered at the Wiesele in the Innsbrucker quarter St. Nikolaus. Musically and culinary. The festivities start on Friday with a family and youth focus. In addition to typical entertainment formats such as children's painting or stilt walking, interested young musicians can also try out various instruments on this day. A special highlight is sure to be the film music concert "Cinema on Stage" by the Musikkapelle Innsbruck Mariahilf/St. Nikolaus on Friday evening from 8 pm. On Saturday we celebrate together from 10 o'clock. Place concerts of friendly music bands provide for proper tendency. On Sunday it comes then to the traditional May celebration - celebration service, march concert and conclusion inclusive. Coming past is worthwhile itself thus in any case. The May festival has always been a great tradition in the Anpruggen district.
Friday, 29.04. - Family & Youth Concerts
from 2 p.m. - Concerts by various youth orchestras from the Innsbruck area
Children's program (children's painting, stilt walk, instrument trying corner, etc.)
from 8 p.m. - Concert of the music band Innsbruck Mariahilf/St. Nikolaus "Cinema on Stage
Afterwards a pleasant evening
Saturday, 30.04.
from 10 o'clock - start of the festival
11 a.m. to 3 p.m. - Morning pint with the brass band "Alpenwind
followed by a concert of the Musikkapelle Igls-Vill
17 to 20 o'clock - twilight pint with the Tanzlmusik "Tanzig
Afterwards a cosy evening
Sunday, 01.05.
from 10 o'clock - festive service at the Wiesele
11.30 to 12.30 o'clock - marching concert of the music band Innsbruck Mariahilf/St. Nikolaus
afterwards place concert of the music band Sibratsgfäll
from 15 o'clock "The 2 Innsbruckers
after that cozy end and end of the festival
There are no upcoming dates