Fri, 19. November 2021

14:00 - 18:00

Gallery Mathias Mayr
SMALL IS BEAUTIFUL - SMALL FORMATS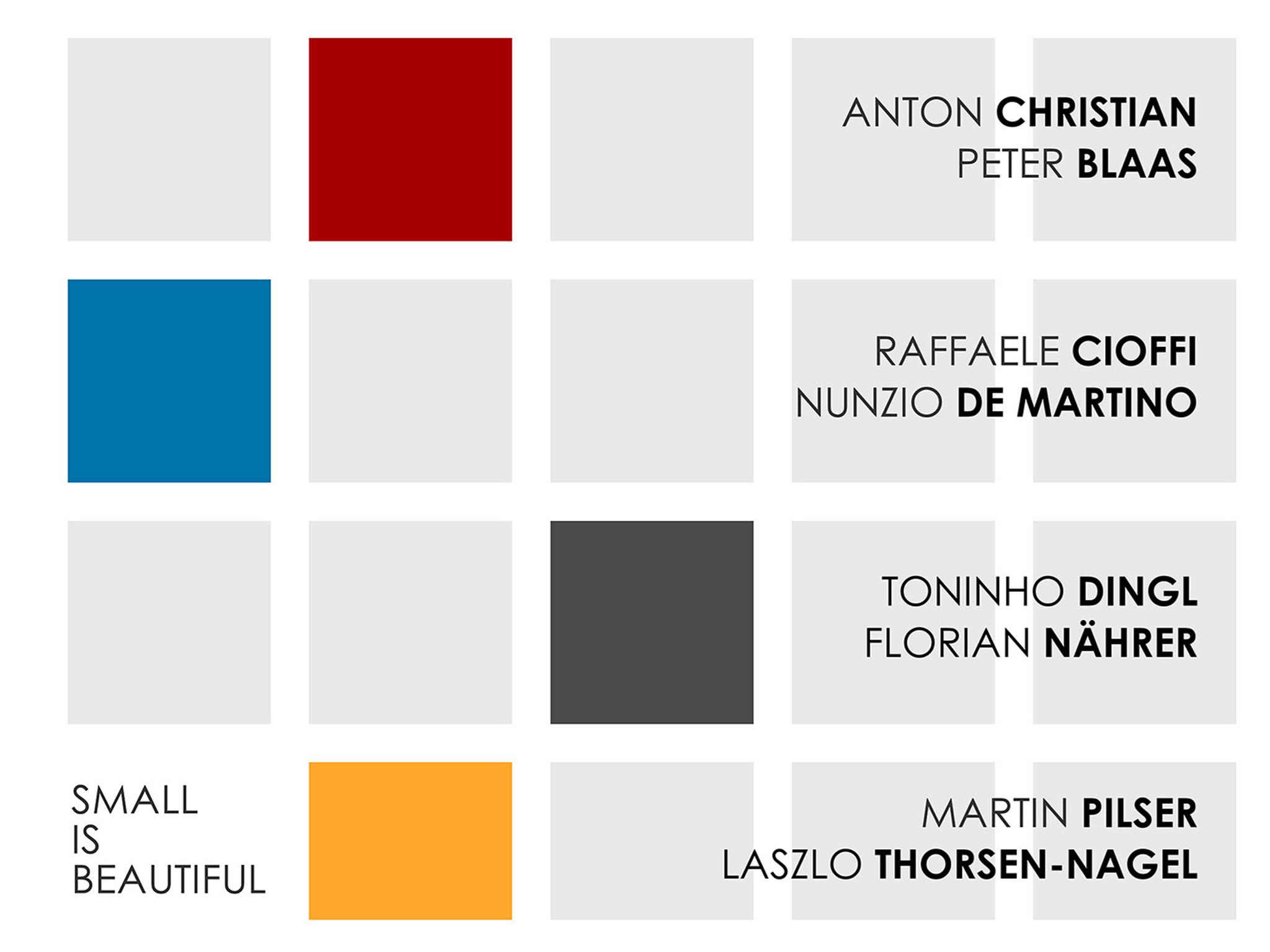 The winter exhibition 2021/22 of the gallery focuses this year on the small format.
Often unjustly underestimated in their value, the small works show an extremely attractive independence and quality in the artistic work. Contemporary artists of the gallery show smaller groups of works from their portfolio, some of the works were made specifically for this exhibition. The spectrum of the works shown ranges from figurative to abstract from various areas of painting, graphics, object and textile art
. In the course of the group exhibition we also present three very interesting newcomers (Raffaele Cioffi, Toninho Dingl and Laszlo Thorsen-Nagel) for the first time in the gallery. The group show is complemented by an excellent 'Tyrolean Wall' with selected examples of Tyrolean art in small
format from the last decades.
Opening: Fri. 19.11.2021 from 5 p.m. -
10 p.m.Matinee
: Sat. 20.11.2021 from 10 a.m. - 3 p.m