Sat, 26. March 2022

19:30

Innsbruck main station, platform 1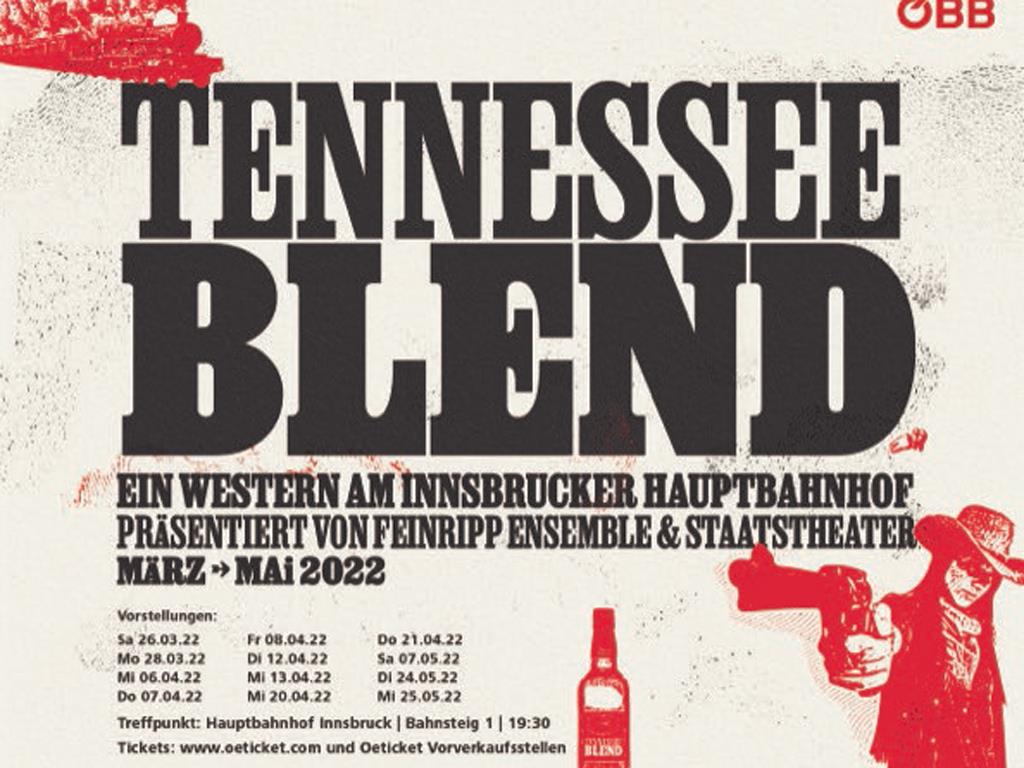 presented by Feinripp Ensemble & State Theatre
A young woman hires a nefarious troupe of outlaws to rob a train full of gold. The gold belongs to a cold-blooded landowner with whom she has a score to settle. The somewhat aging gang meets in an abandoned carriage house - in the middle of nowhere - and hatches a daring plan.
We accompany a crazy bunch of outlaws and heroes into the dusty and dirty Wild West. There they fight for survival and are in search of wealth, revenge, happiness and: Love, of course.
It goes without saying that this adventure will not be an Advent wreath tying and is not for small children....
With a lot of wit and dedication the Staatstheater and the Feinripp-Ensemble, directed by Gerald Votava and set by Esther Frommann, tell an extraordinary Western in an extraordinary location.
A Western at the Innsbruck Central Station
Authors: Thomas Gassner / Markus Oberrauch / Bernhard Wolf

Venue, Contact & Information
Topics