Sun, 17. April 2022

19:00

Leokino Cinematograph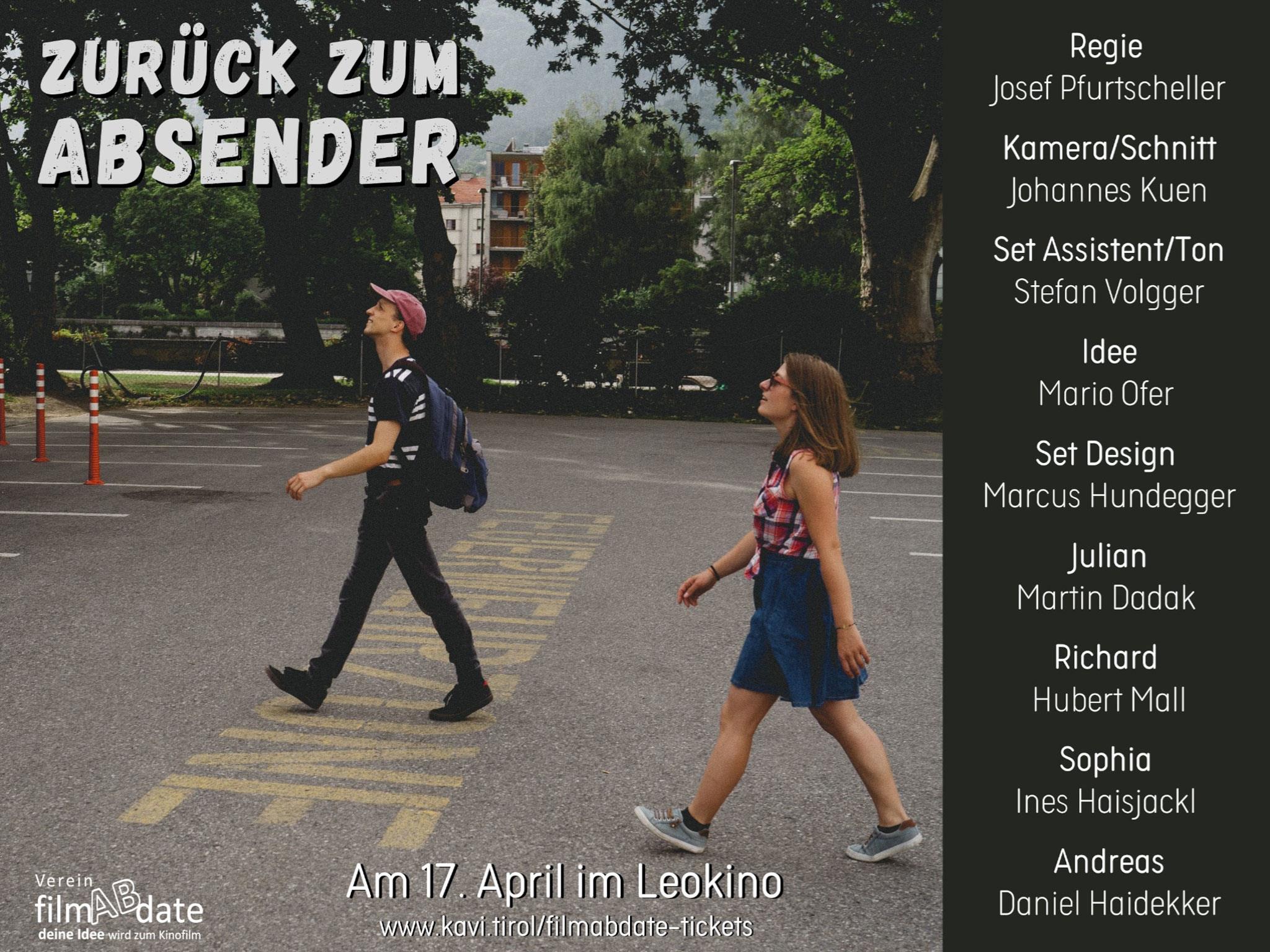 One day can change a whole life. Julian, a young adult, knows this. He lives in a small apartment with his father, who has become addicted to alcohol since the death of his wife. However, Julian finds support in his two good friends Andreas and Sophia. One day he discovers an unexpected find in the park, which he packs after a short hesitation. At this point, he cannot yet imagine the situation he is getting into. Julian's life changes drastically, as does his relationship with his friends and his father.
The first feature film production of the association filmABdate.

There are no upcoming dates