Mon, 15. November 2021

11:00

Old Town
Christmas Market in Innsbruck`s Old Town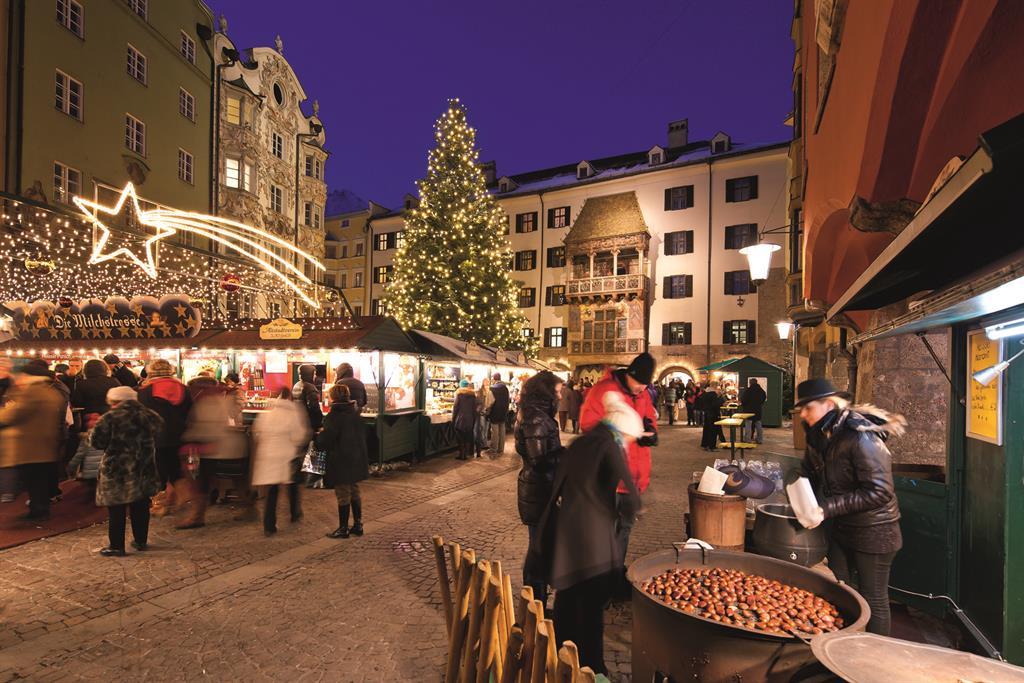 What is arguably the city's most traditional Christmas market boasts an attractive setting surrounded by medieval houses in Innsbruck's Old Town. Beneath the Christmas tree bedecked with lights there are rows of 40 ustic Christmas stalls. The traditions of popular art are very much alive and well at the Christmas market, with the fragrant aroma of almonds, lovingly carved nativity figurines and brightly coloured felt hats. Take a stroll through the "Märchengasse" Fairy Tale Alley or enjoy a glass of spicy glühwein on the viewing platform and you'll get a powerful sense of homeland in all its many facets, accompanied by the sounds of the tower trumpeters at the Golden Roof.
Open daily from 11 am till 9 pm, trading until 8 pm
Silent Night, Holy Night - so that we can spend Advent together, but no less responsibly, the prescribed COVID-19 safety measures must be observed during the Innsbruck Mountain Christmas. This way we can all experience and enjoy handicrafts and culinary delights. Gastronomy at the market: At our Christmas markets the 2 G regulation applies (vaccinated, recovered), you will find all information about its control here soon.

Venue
Contact & Information
Topics