Mon, 15. November 2021

11:00

Marketplace
Christmas Market at Market Place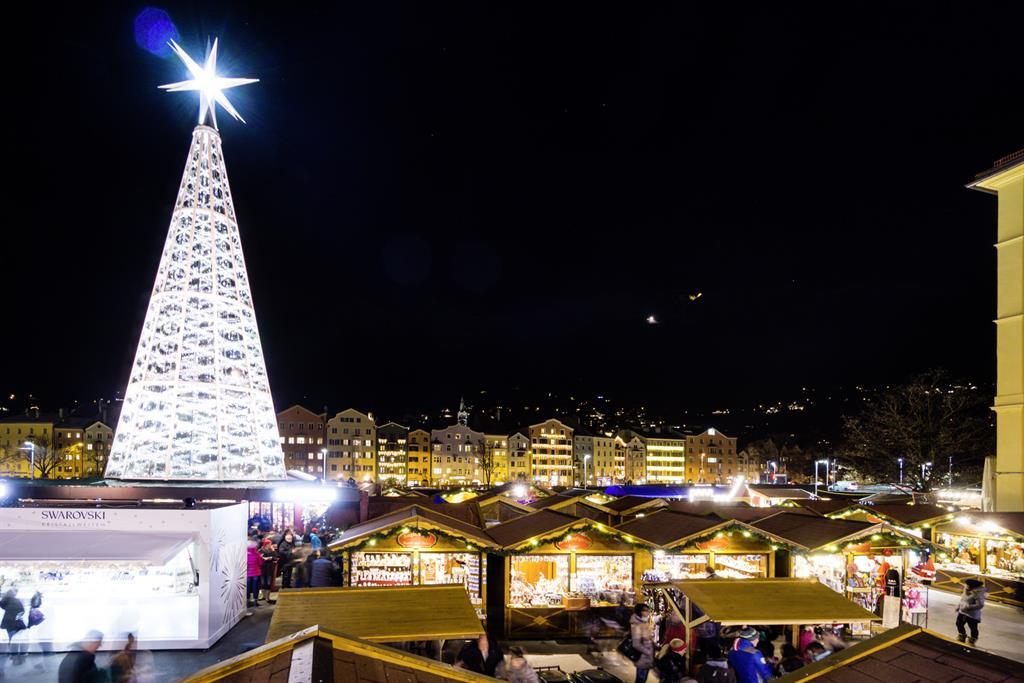 For a Christmas market with kids, the thrilling attractions and cosy atmosphere of this one make it an experience for the whole family. A nostalgic merry-go-round, affectionate ponies and a puppet theatre delight younger visitors, while the adults can discover alternative craftsmanship, Xmas products and down-to-earth culinary fayre at over 68 stands.
Open daily from 11 am - 9 pm, trading until 8.30 pm
Silent Night, Holy Night - so that we can spend Advent together, but no less responsibly, the prescribed COVID-19 safety measures must be observed during the Innsbruck Mountain Christmas. This way we can all experience and enjoy handicrafts and culinary delights. Gastronomy at the market: At our Christmas markets the 2 G regulation applies (vaccinated, recovered), you will find all information about its control here soon.
Venue
Contact & Information
Topics